Forms and Data Manager - Features
Collect or share information thru the web
eg. Equipment Movement Tracking, Simple Inventory List, Enquiry Or Survey Form etc ...
Allow information collaboration between offices, suppliers and customers
UserID and Password access control, so that data are protection for unauthorised access
eg. User only get to see the form/data that are assign to them.
Allow assignment of Administrator's privilege to a specific user on designated form
Flexible control on view and update feature
Hide form for administrative updates or form design
Forms may be accessible with or without password according to setting
Allow [View Only], [Update Only] or [Full Access]
Comes with different color theme and font size to blend with your existing webpages
Default UserID and Password is [ admin / password ]
Note: This software is free for use
---
User Management module for security access control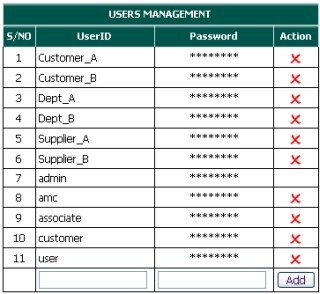 ---
Changing of color theme and font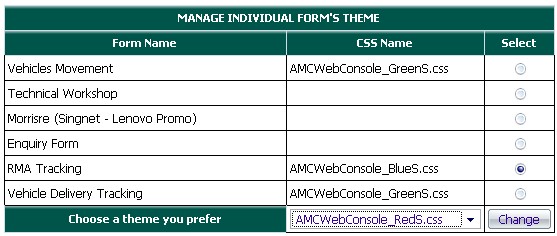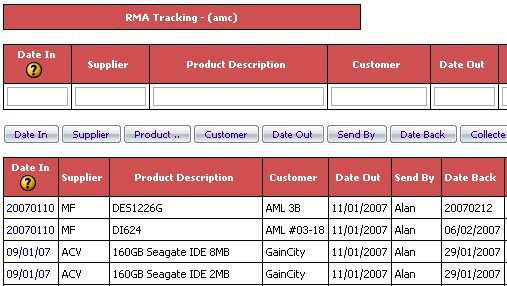 ---
Restrictive update of information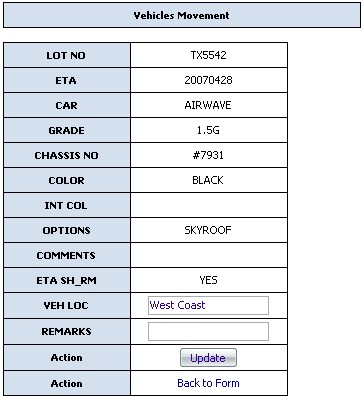 ---
Hide form for administrative updates or design

---
Sample Form - Equipment Tracking

---
Sample Form - Vehicle Movement Tracking

---
Job Application Data Collection
. With Attachment support for Resume